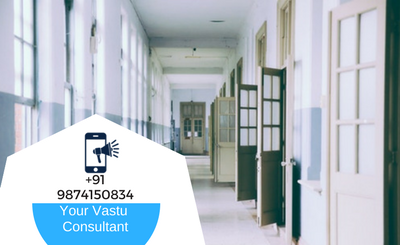 9 Vastu Guidelines for Educational Institutes for Better Nation
Whether you are running a coaching center or you are the owner of an educational institute, you always tend to provide the best facilities to candidates. If you dream to ensure the golden future of your nation then no doubt you tend to provide the best educational provisions to your candidates. Sometimes, infrastructure and experienced faculty fail to engage students at your institute. In spite of price cut, facilities and huge promotion, you are unable to fulfill the seats in your institute. Here you need the assistance of Vastu. Yes, vastu tips can help you grow your commercial as well as an educational institute in short period of time. Just one condition, you need to follow the tips accordingly.
Vastu Tips for Educational Institutes
There are various commercial vastu services in Kolkata. You can choose the best depending on customers' reviews and consult your issue. It is sure you can bag handful tips to grow your educational institute from the vastu consultant you will choose. Let us focus on the tips that help to maintain a certain growth and popularity for your educational institute.
Plan to build an educational institute in the East direction with the north-east entry point.
Plan to design the prayer hall towards East direction.
If it is schools then try to have space to build a playground. It should be placed in the North-East direction.
Schools should have large playgrounds which should be in the North-East. A borewell and/or a swimming pool can also be made in the North-East.
All classes should be square or rectangular. Square or rectangular with a 1:2 proportion.
Try not to build beam in the center of your classroom.
Consider North-West for toilet and south-east for the canteen.
North direction in your school should be the office area for an administrative job and cash department.
Build the computer training center at the South-East, while plan to build staircase in the South direction.
For more information or in-depth solution, you can discuss your issues with an expert consultant of vastu for the educational institution.